Subscribing to dailyaffair or frontline-digital has financial consequences
You have subscribed to dating platforms such as dailyaffair.co.uk, frontline-digital.de or zuuyo.com, but instead of finding the desired affair, you find yourself trapped in a subscription scam. On top of that, collection services still bombard you with letters months afterwards. It doesn't have to be this way.
The root of the evil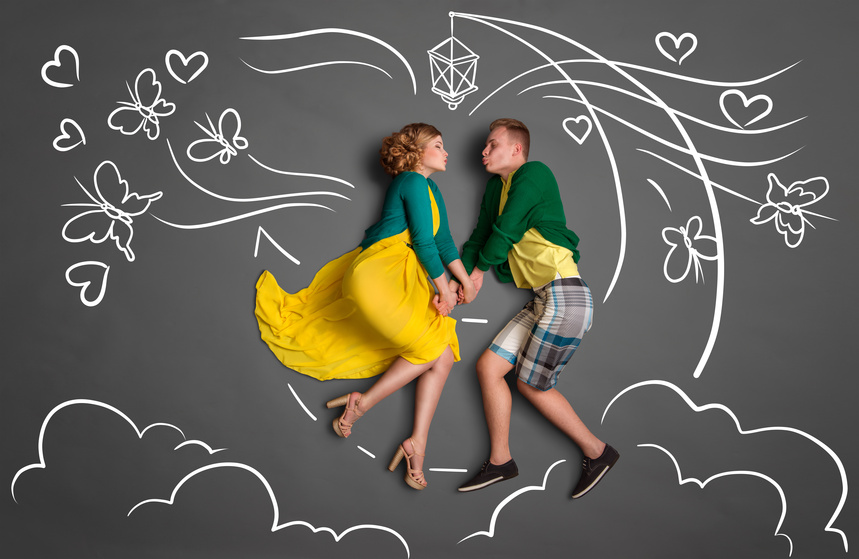 Usually, the problems commence shortly after signing up. A two week premium membership can be acquired at the mere cost of 1,00 EUR. Otherwise, you will be denied access to your in-box, which is said to contain your first message just hours after your registration. The premium membership can be revoked or cancelled within days.
The problem is: If you don't revoke or cancel your membership in due form and in a timely manner, your contract will automatically be extended for another six to nine months at a monthly fee of about 89,90 EUR. Most users don't realize this at first – not until the amount of 89,90 EUR has been debited for the first time. By that point however, as prescribed by the terms and conditions, it's too late to cancel. The same amount of money will continuously be charged to the same account you used to pay the 1,00 EUR in the first place. If you reverse the amount, collection services will contact you asserting claims in the name of the platforms. In their letters, dunning charges and additional expenses are claimed for which increase the aforementioned 89,90 EUR to a total of 166,00 EUR. Other platforms mandate law firms right away, instructing them to enforce their claims.
Some companies endeavor to assert their claims themselves before even commissioning collection services. Some platforms send e-mails to users, making it seem as if official collection services had sprung into action, when in fact the messages are sent by the companies themselves. Many users have told us that the platforms don't even react to cancellations. They never receive the desired confirmation of cancellation, instead, all they get is a short reply, stating that the contract can only be cancelled using a complicated online form.
How do I get out of these contracts?
The VON RUEDEN law firm specializes in consumer protection law. There are many ways to get out of established contracts.
We have successfully brought forward the argument that the terms and conditions used by dubious companies to shield themselves from cancellations via fax or e-mail have not been effectively included in the contract. A contracting party cannot dictate terms and conditions without restrictions. They are subject to monitoring of its content in compliance with German civil law. Terms and conditions are deemed invalid when the co-contractor is disproportionately disadvantaged.
We have also argued that using the platform does not void the user's right of revocation, especially considering that the user has not been properly informed about the existence and range of his right of revocation. As a result, the two week revocation period has never been initiated.
Threatening to take legal action for a negative declaratory judgment has led us to success in many cases. Some of our clients desire a conclusive and legally binding declaration of the fact that the contract is no longer in effect, mandating us to initiate appropriate legal proceedings in any case.
The VON RUEDEN attorneys have been defending their clients against unwarranted claims for years. The allegation of file sharing regarding porn movies is another field of action in which our opponents relentlessly exploit our clients' sense of shame – an unbearable mixture of greed and psychological games that needs to be opposed.
List of opponents (in excerpts)
Ideo Labs GmbH – Kontaktdaten
Leipziger Platz 15, 10117 Berlin, Faxnummer: 030 – 5770 4 2020
Frontline Digital GmbH – Kontaktdaten
Friedrichstr. 88, 10117 Berlin, Faxnummer: 030 – 60985-177
BB Service GmbH (ehemals: Be Beauty GmbH) – Kontaktdaten
Münchener Straße 14, 85540 Haar
Joyfactor GmbH – Kontaktdaten
Stockern 47, 3744 Stockern
Maxolution Online Service GmbH – Kontaktdaten
Stockern 41, 3744 Stockern, Österreich
HQ Entertainment Network GmbH & Co. KG – Kontaktdaten
Johnstrasse 4, 1150 Wien, Österreich.
Interyard GmbH – Kontaktdaten
Am Dobben 147a, 28203 Bremen, E-Mail: service@webstate.net
c-date.de – Kontaktdaten
Interdate S.A. 291, route d'Arlon, L-1150 Luxemburg, Luxemburg
Flirtano GmbH – Kontaktdaten
Interyard GmbH, Am Dobben 147a, 28203 Bremen, E-Mail: info@flirtano.com
Prebyte Media GmbH -Kontaktdaten
Baumkirchner Straße 4, 81673 München, Telefonnummer: 03928 – 421670
PARTNERSUCHE.de – Kontaktdaten
Unister GmbH, Barfußgäßchen 11, 04109 Leipzig, Telefonnummer: 0341 – 86094 880
AmateuerCommunity.de – Kontaktdaten
IP Broadcasting B.V., Lottumseweg 43, 5971 BV, Grubbenvorst, Niederlande
Cyberservices B.V. – Kontaktdaten
Keizersgracht 62 – 64, 1015 CS Amsterdam
dateyard AG – Kontaktdaten
Schochenmühlestr. 4, 6340 Baar, Schweiz
Commatis GmbH – Kontaktdaten
Stockern 47, 3744 Stockern, Österreich
QVC Online Video Communications GmbH – Kontaktdaten
iMedia888 GmbH, Schlosser. 19, 82031 Grünwald, E-Mail: support@thecasuallounge.de
QVC Online Video Communications GmbH – Kontaktdaten 
Zippelhaus 3, 20457 Hamburg
No further disputes with dating platforms
Our attorneys will handle the matter for you.
We will conduct any correspondence.
We will keep you posted if you wish.
One of our attorneys will constantly be at your disposal to answer your questions via e-mail.
We will keep your case confidential as a matter of course.
Our correspondence with you will be conducted via e-mail.
Jurisdiction regarding dating platforms
We will keep the overview concerning current developments in jurisdiction. Arguments from different fields of law are often applicable to terms and conditions of dating platforms. A team of attorneys and associates will keep track of court decisions and insert new policies into current procedures. For example, there is no reason whatsoever to decline any cancellations that were not delivered in due form based on alleged motives of security. The District Court of Berlin recently stated that such terms and conditions disadvantage users disproportionately, considering that they can enter into the contract with a single mouse click, whereas they can only terminate it using a complex form. Users expect contracts to be as easily dissolved as they are entered. The judges elaborate that the procedure holds no additional value since the user's signature on the cancellation form lacks a contrastable counterpart. Furthermore, a fraudulent cancellation is rather uncommon.
Over the course of the past few years, the Cologne public prosecutor's office has carried out investigations of several dating platforms. The officials dealt with registration procedures as well as terms and conditions. A punishable offence could not be stated in most cases due to the fact that the users were informed of their membership's extension.
If you've had enough of the chaos, feel free to contact us via phone, e-mail or using our form below. We will get back to you within hours and provide you with an initial assessment of your situation – free of charge.
These tricks are commonly used by dating platforms:
Free registration
Free trial period
Allegedly expired right of revocation
Excessive claims for compensation
Excessive dunning charges
Cancellations are only accepted via letter
No reaction to cancellations
Commission of collection services